The decision came faster than we expected. At the moment, it is already clear that keeping the festival dates in late May is too great a risk. Airlines have started canceling flights for this period of time, and we cannot guarantee that bands and guests from other countries will be able to reach Ukraine, and that holding mass events will already be possible for reasons of safety and health.
So we decided to postpone the festival to the end of August. Such decisions are not easy, but at the moment it is the only thing we can do in this situation to save Metal East: Нове Коло 2020.
THE NEW FESTIVAL DATES ARE 28, 29, 30 AUGUST 2020.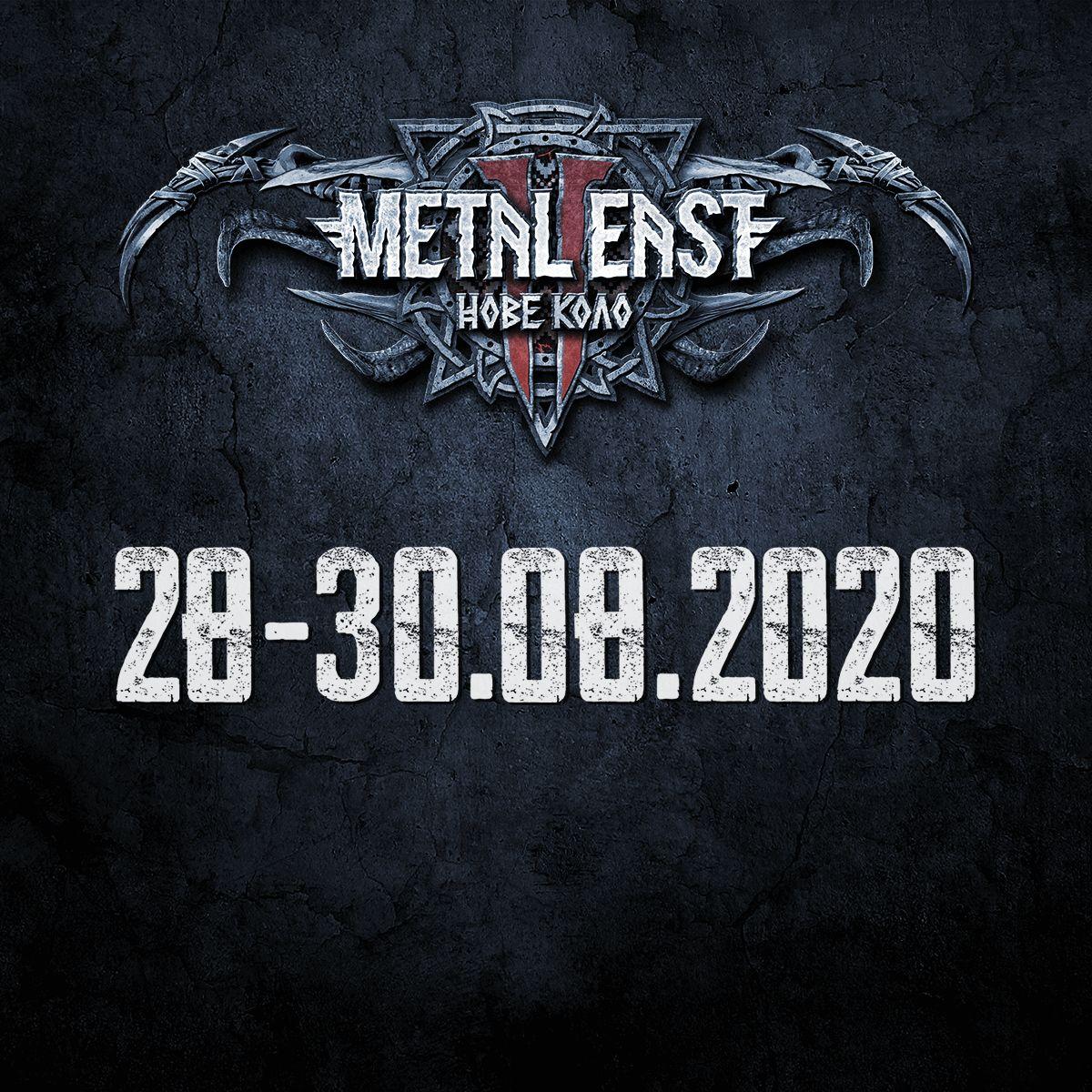 At the moment we are working with the bands and trying to keep the line-up. However, of course, some changes are more than likely. We will keep you posted and will be sure to provide you with all the information as soon as we have it.
We understand that this change of plans can be frustrating for some of you. We want to assure you that we feel the same way. However – although we are still uncertain about how events in the world and Ukraine in particular will unfold – we sincerely hope to see you this year and, as always, give you the best festival experience possible.
All purchased tickets will remain valid, and if new dates don't suit you, we will offer you options to exchange or refund them. All the information on this will also be provided later.
For today, we want to ask you to be patient and wait for updates. Well-being and health are paramount in these difficult times, so take care of yourself and your loved ones.
We will definitely see you again under the sign of Nove Kolo – and, hopefully, this year.