Metal East: Нове Коло 2021
Festival dates: 28, 29, 30 May 2021
Kharkiv, Art-zavod "Mechanica"
We are proud to announce the first names in the 2021 line-up:
Grave (Sweden)
Taake (Norway)
Primordial (Ireland)
Nokturnal Mortum (Ukraine)
Asphyx (Netherlands)
Sarkrista (Germany)
Saor (Scotland)
Fuath (Scotland)
The Ruins Of Beverast (Germany)
Darvaza (Italy / Norway)
Djevel (Norway)
GreyAblaze (Ukraine)
Orbstruct (Ukraine)
Violent Omen (Ukraine)
Stryvigor (Ukraine)
Colotyphus (Ukraine)
Bergrizen (Ukraine)
Sectorial (Ukraine)
White Ward (Ukraine)
Këkht Aräkh (Ukraine)
... TO BE CONTINUED ...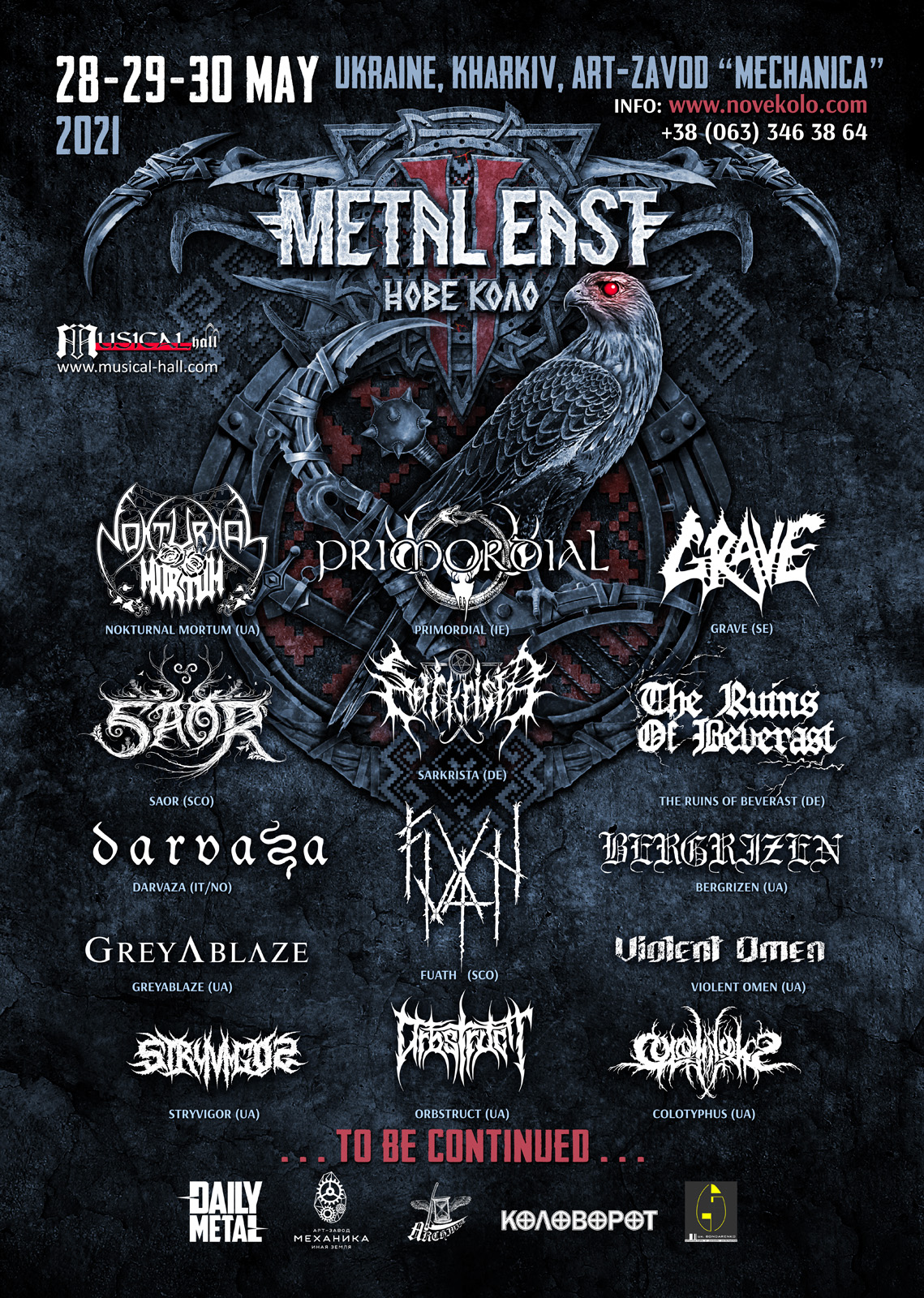 More great names from world and Ukrainian underground scene to be announced soon.
Tickets on sale in a few days.
All purchased tickets for the 2020 festival are valid for Metal East: Нове Коло 2021.
See you there!