Festival dates:
28, 29, 30 May 2021
Kharkiv, Ukraine, Art-zavod "Mechanica", Plekhanivska str., 126
We are proud to announce the first names in the 2021 line-up:
Grave (Sweden)
Taake (Norway)
Primordial (Ireland)
Nokturnal Mortum (Ukraine)
Asphyx (Netherlands)
Sarkrista (Germany)
Saor (Scotland)
Fuath (Scotland)
The Ruins Of Beverast (Germany)
Darvaza (Italy / Norway)
Djevel (Norway)
GreyAblaze (Ukraine)
Orbstruct (Ukraine)
Violent Omen (Ukraine)
Stryvigor (Ukraine)
Colotyphus (Ukraine)
Bergrizen (Ukraine)
Sectorial (Ukraine)
White Ward (Ukraine)
Këkht Aräkh (Ukraine)
... TO BE CONTINUED ...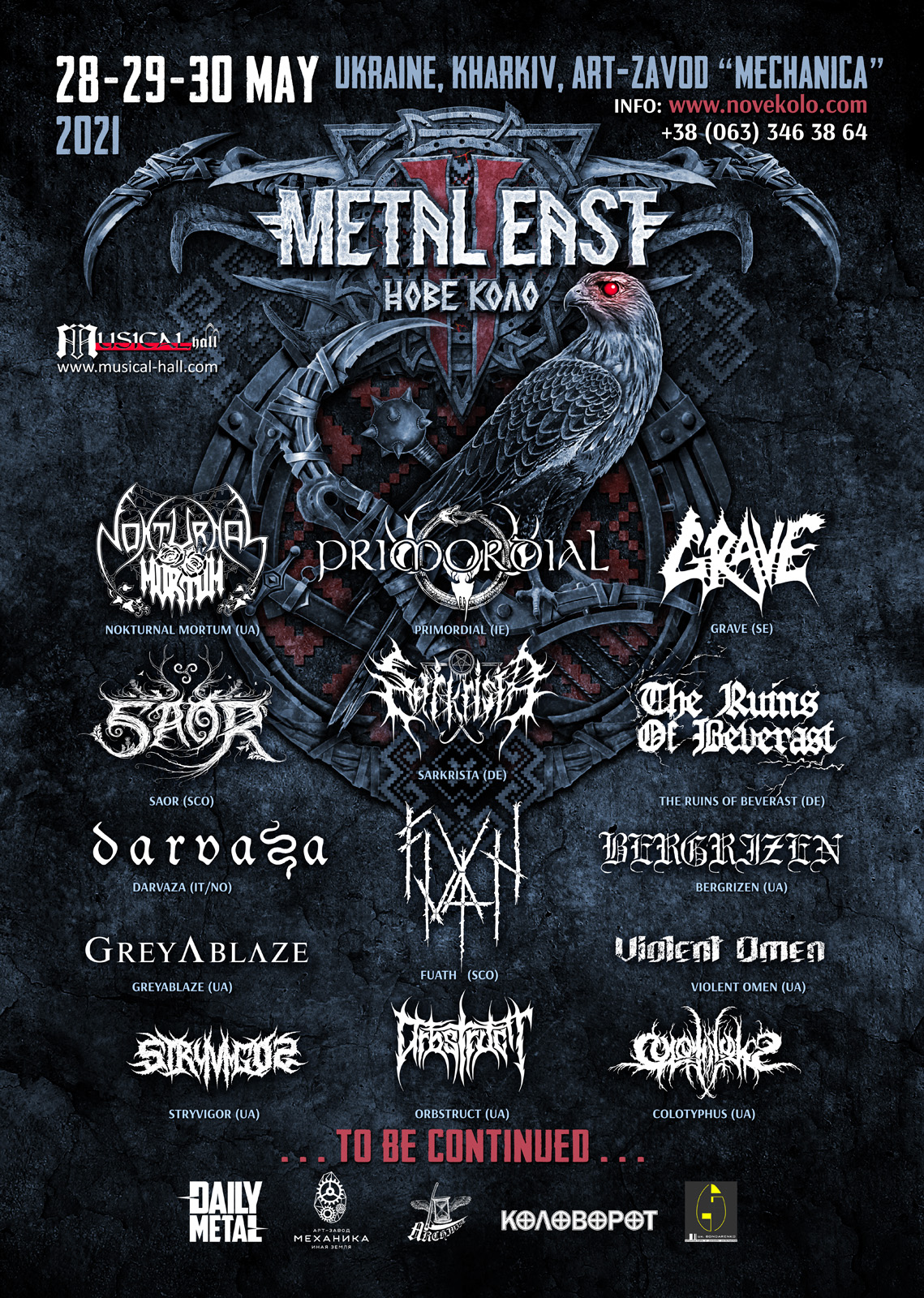 Number of tickets at the price of UAH 1500 is limited!
Summary
Event
​
Metal East: Nove Kolo 2021
Location
​
Art-zavod "Mechanica. Inaya Zemlya"

,

Plekhanivska str., 126M

,

Kharkiv

,

Ukraine
Starting on
Ending on
Description
Huge metal event in the Ukrainian city of Kharkiv. Unique and authentic features of Ukrainian black metal projects as well as strong line-up from world underground scene.
Offer Price